40 Years of Service
Friendly Wheels, Issue 90


August 2015
With Amigo dealers and Donna and John Layman
A lot can change in 40 years, but the dedication of Amigo dealers Donna and John Layman is still as strong and unwavering as it was when they started in February of 1976.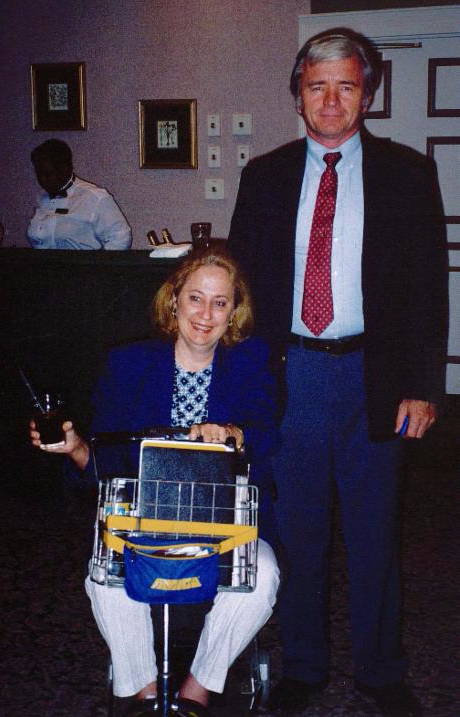 T
his coming year, the couple will be celebrating 40 years of servicing and selling Amigos.
According to Donna, those 40 years have been filled with too many wonderful stories to count. Donna and John started East Valley Mobility Center in Arizona after Donna was diagnosed with multiple sclerosis. The couple began looking into mobility assistance and fell in love with the Amigo brand.
Donna says having the opportunity to Improve Lives Through Mobility®
keeps her too busy to worry about herself. East Valley Mobility Center has definitely kept them busy the past 40 years. At one point in time, their business was servicing and selling Amigos throughout Arizona, Utah and Nevada.
The dealing duo frequently topped the monthly sales chart as early as a year into operation. "Donna having MS really allows her to empathize with the customer," Al Thieme said. "She and John are both strong, caring and faith-filled people, and have been a great addition to the Amigo family."
Along with the help of their loyal staff, Donna says the past 40 years have brought her and her husband countless memories with customers that have become a second family to the couple.
"It's been a wonderful opportunity to grow and reach out to really make a difference in other people's lives," Donna said. "It gives me a purpose to get up and go every day."
We would like to sincerely thank both Donna and John for their important role in the Amigo family. Happy 40th anniversary with Amigo!